Project Green Vision
Change is unavoidable and is a law of nature
Read More...
Chandigarh to have Roof top Solar Homes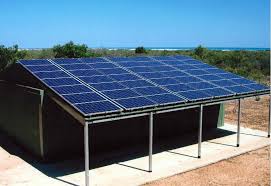 Small houses in the city could soon have battery rooms to store and use solar energy, as is being done in Germany. More streetlights using renewable energy and silicon spray technology is also on the cards to develop Chandigarh into a Solar City.
At a meeting of UT officials chaired by UT administrator Shivraj Patil, it was decided all government schools and colleges should have solar power plants on their rooftops, wherever technically feasible. Besides, Chandigarh Housing Board would install solar photovoltaic power plant at houses already constructed under the Slum Rehabilitation Scheme. Municipal Corporation would take up solar photovoltaic power plant installation at their offices, all community centres, dispensaries, and fire stations in a time-bound manner.
During the UT officials' meeting, it was pointed out that innovative technology in battery storage should be explored and used especially for small residential houses. "Silicon spray technology" has come up and was being used instead of conventional solar panels and its possibility might be explored here.
Santosh Kumar, director, science and technology department, told Patil that solar photovoltaic power plant projects at eight different government buildings have been commissioned, totaling about 500kw capacities. More solar photovoltaic power plants at four different government colleges were under installation and likely to be commissioned within two months. A presentation on the solar technology being practised in Germany and the US was made during the meeting. It showed storage facilities in Germany, where 1MW size battery can be housed in a cabinet of size 15'x12'x10′.
Source: TOI